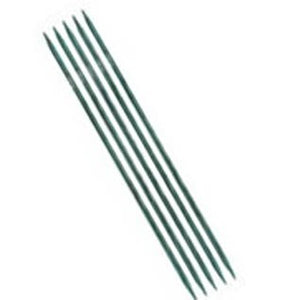 N. Jefferson Ltd
Knitter's Pride Dreamz, Double Pointed Needles 15cm/6"
Regular price
$11.80
$0.00
Item Description 
Knitter's Pride Dreamz Needles
The bright and cheerful Dreamz needles are a must have for any knitter. A perfect blend of colorful vibrance and flirtatious beauty, these needles are designed to inspire creativity. A treat for the eyes and an absolute pleasure to work with, these colour-coded needles are easy to distinguish and you'll never feel monotonous! 
Double Pointed Needles:
Range of radiant colors allows mix-n-match & organizational options
Perfect points, flawlessly tapered - ideal for all yarns and every project
Lightweight, strong & flexible
Polished wood surface works effortlessly with every type of yarn
Warm to the touch, and gentle in the hand
The knitter's favorite needle: Providing hours of pleasurable knitting with no hand fatigue
---
More from this collection