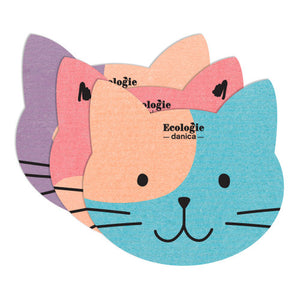 Danica Studio
Swedish Sponge Cat Cloths, Reusable, Washable, Compostable!
Regular price
$5.99
$0.00
Swedish Sponge Cloths 
Soft and Absorbent when Wet. Made from cotton and plant-based cellulose fibres, these 100% compostable Sponge Cloths.  They offer a sustainable alternative to sponges, dishcloths and paper towels and become soft and pliable when wet for easy clean-up. 
70% cellulose, 30% cotton
W6.5 x L8 inch
Made in Sweden
---
More from this collection